If you want to start shredding but don't know where to start then keep reading...
During my 15+ years of teaching, I have heard all too often about aspiring guitarists aimlessly shelling out hundreds of dollars to learn, or spending countless hours scrolling for lessons on YouTube that may or may not help them.
This often leads to the ultimate procrastination where they rarely move forward with their playing, and if they do, it can take AGES. They are taking the slow path.
But imagine if you could shave years off your progress time.
Imagine if the hard work was done for you so you could get the essential shred techniques down FAST & connect them together in your own insane solos.
What if you could whip out outrageous improvised shred solos on the spot?
This is exactly what the 'Shredder Starter Pack' is designed to get you to do.
It cuts through all the noise & confusion & aims to get you playing epic shred runs right off the bat.
I've boiled 'being able to shred' down to a few simple fundamentals.
Some players say "it's not the amount of years you have been playing, its the amount of hours you put in". This is true, however, I take it one step further.
My idea is that "it's not the amount of hours you put in, it's the QUALITY of those hours".
What you choose to strategically spend them on is what will make all the difference...
In the 'Shredder Starter Pack' you will discover:
Over 2.5 hours of high quality video instruction where techniques & phrases are taught slowly note for note.
Downloadable PDF tabs, Guitar pro tabs, 10 min mp3 backing tracks, & mp3 play-alongs included with EVERYTHING.
A wealth of epic phrases using these 5 essential shred techniques (& how to master them)
The real 'secret to shred' that no one told you about
Why you have been 'stuck' & unable to break out of that one scale or arpeggio you learned (& how to fix it)
A simple, no filler stage learning system that allows you to advance seamlessly
Essential scales & arpeggios you must start using in your improvisation
An epic 'Final Boss' challenge solo to connect all of the essential techniques together at the end!
*BONUS* My daily signature left hand lethal legato work-out video lesson that maps out the entire fretboard, gives you insane legato technique, & allows you to connect huge legato flurries in your improvisation
*BONUS* My daily signature right hand 'endless economy picking' work-out video lesson that maps out the entire fretboard, gives you an insane speed picking/sweep/glide technique, & allows you to connect huge speed picking runs together in your improvisation
(These bonuses are designed to give both of your hands a daily technique work-out that will boost your fretboard knowledge, technique, & improvisation all at the same time!)
So if you want to cut years off of your progress time & start shredding all over the neck then click 'Enroll Now'.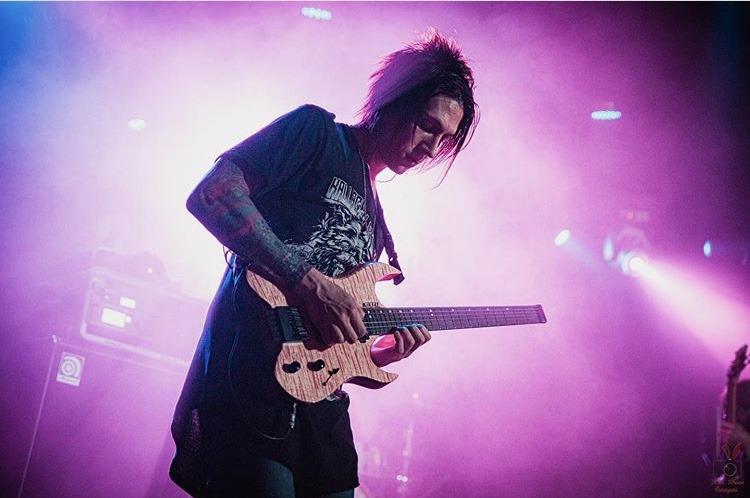 What Private Students Are Saying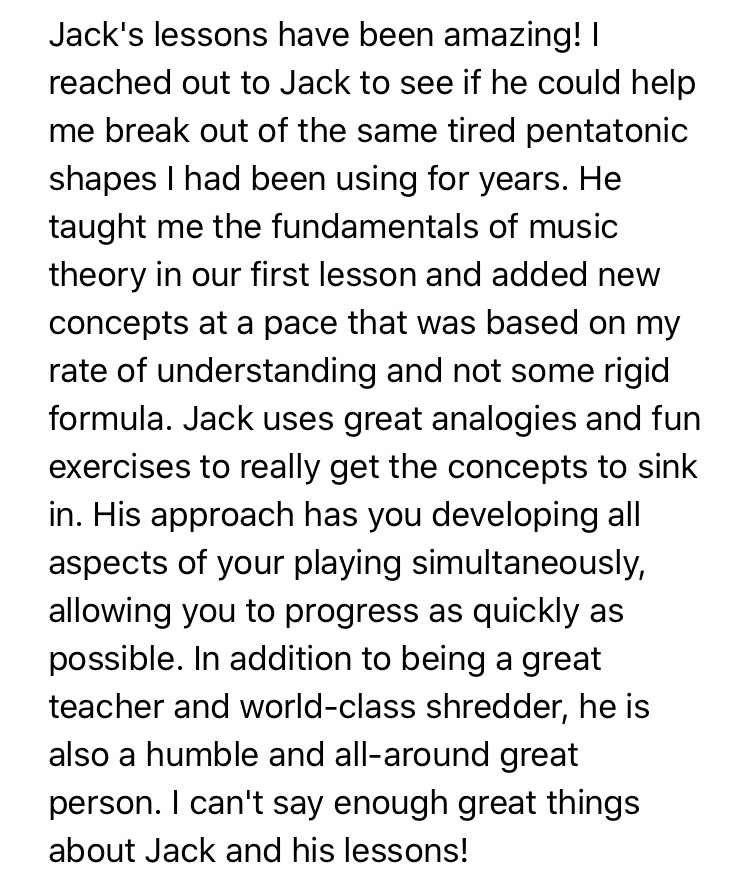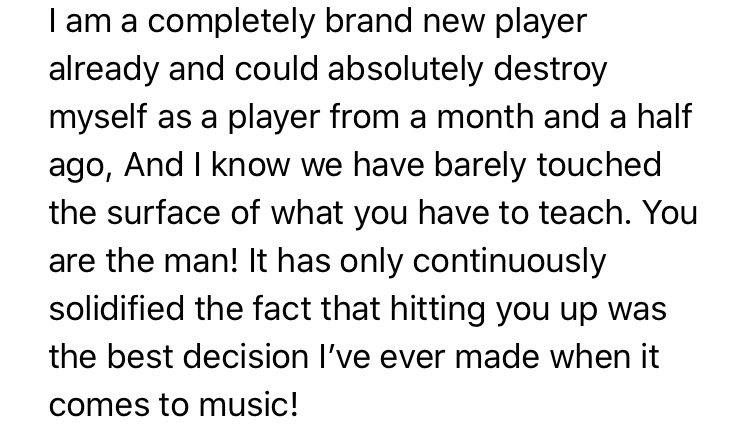 Shredder Starter Pack Curriculum
Jacky Vincent is an English musician who was the lead guitarist of the rock band Falling In Reverse from its formation until his departure in 2015. He is the guitarist of the power metal band Cry Venom, and now concentrates on his solo career and teaching. Vincent has two solo albums; "Star X Speed Story", released in 2013 through Shrapnel Records that came third in the Guitar World 2013 readers poll for Best Shred album and "Life Imitating Art" released in 2018. Jacky won the Alternative Press Guitarist of the Year award in 2012 and came third (after John Petrucci and Joe Satriani) in the Guitar World "Best Shredder" readers poll awards in 2013.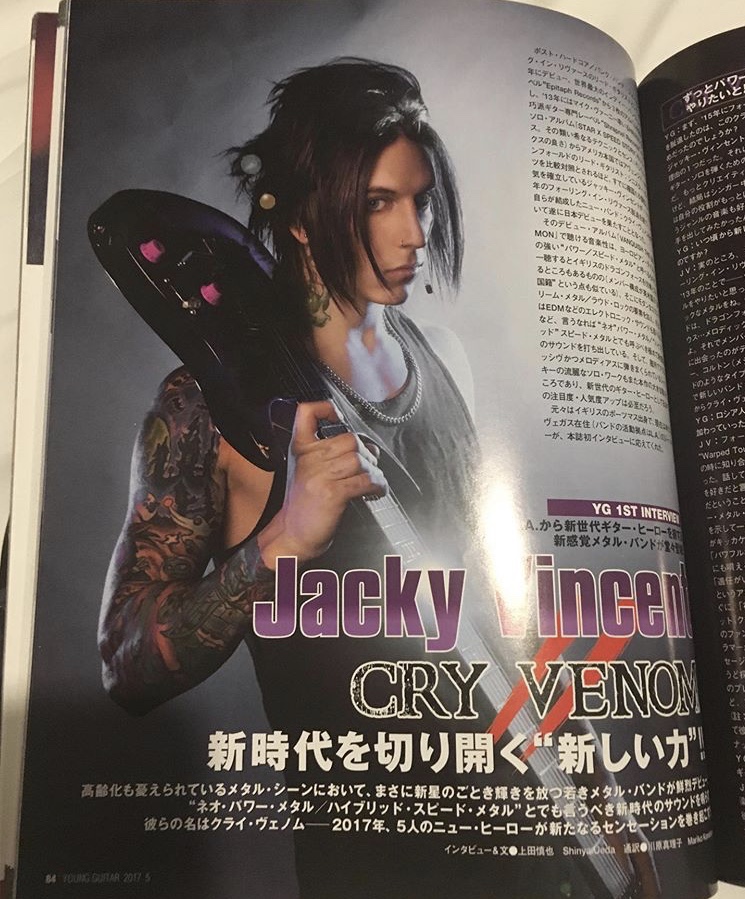 Advanced Extreme Shred 5 in 1 Bundle
Ultimate Speed Picking, Lethal Legato, Sweep-Tapping Mechanics, Advanced Tapping Phrases, Extreme Shred Techniques, 5 in 1 Bundle.